MAROWIN ENGINEERING AND DEVELOPMENT LIMITED (MED) has competent, versatile and experienced widely travelled Management staff.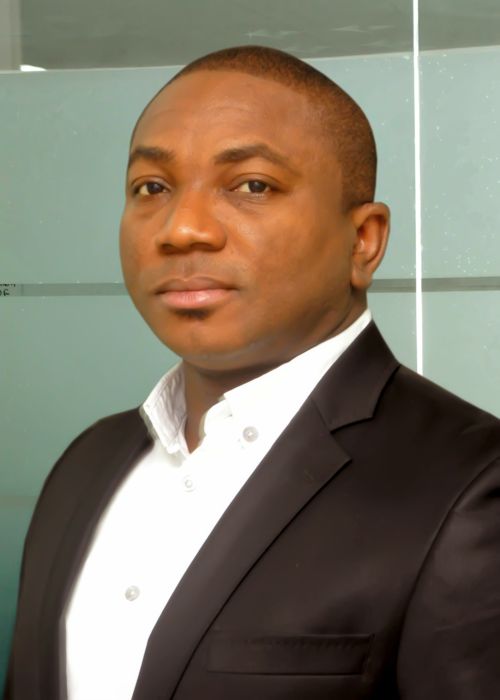 Managing Director/Chief Executive Officer
Anyanwoke Chimaroke Chinedu is a highly versatile, young, and dynamic mobilizer of human and material resources. He holds a degree in Chemical Engineering from the University of Technology Minna, Niger State, Master's degree in Engineering Project Management, Newton Hills University of Science and Technology, Commonwealth of Dominica and Post Graduate Diploma in Logistics and Supply Chain Management Zaria. He is trained on modelling of Oil and Gas production and facilities using Aspen HYSYS Upstream in Massachusetts, United States. He is a Certified Supply Chain Analyst and Supply Chain Engineer per excellence and have attended course locally and Internationally on Industrial Machinery / Oil field Instrumentation, Health Safety Environmental Management and Original Equipment Manufacturers (OEM) specifications sourcing. He is a full member of the Chartered Institute of Purchasing and Supply (CIPS) and Member, Association of Supply Chain Management, (ASCM) United States.
Bello Rahman holds a Bachelor of Engineering degree and a Masters degree in Chemical Engineering from University of Lagos. He started his career with Nosak Distilleries Limited; 1999. He joined Shell Petroleum Development Company (SPDC) in Warri in 2002 years and spent 18 years in various roles from Production Operations & Maintenance, Oil & Gas Facilities Construction & Upgrade, Management of Pipeline projects and business planning including evaluation of commercial viability of oil and gas projects etc. leading teams of up to 400 staff. Bello joined the MED Limited Operations & Engineering team in December 2015.
Omeri Christopher holds a Bachelor of Engineering in Mechanical Engineering degree from the Federal University of Minna and a Masters degree in Oil and Gas Management from Robert Gordon University Aberdeen United Kingdom. He has 17 years experience in the upstream oil and gas industry with various technical and senior positions. His experience spans through leadership, management, commercial, technical and operations aspects of the upstream oil and gas industry. He has led and participated extensively in Subsurface, Field Development and Production Operations activities while serving in various capacities in Emerson Process Management, Aberdeen, Conoco Phillips limited,  Nexen Petroleum Uk Limited, Maersk Oil and BLS drilling fluids.
Baba Musa Mohammed is in charge of the financial matters of the Company. An accomplished accountant with 20years experience in Finance, Auditing and Taxation, he has attended various Local and International trainings and is a Member of both The Institute of Chartered Accountants of Nigeria and the Chartered Institute of Taxation of Nigeria.
Chief Human Resource Officer/ Corporate Services
Mrs.Chinyere Ekennam is the Chief Human Resource of the company.She Head, Legal Services of the company, responsible for legal supervisory oversight over the two upstream entities in Group, one downstream entity and all projects at the parent company level. She has over ten (10) years experience with administration having supervised major projects in Nigeria and offshore.Mrs Chinyere joined MED Limited in 2016. She obtained LLB (Hons) from The Nnamdi Azikiwe University, Anambra state in 1997 and BL from the Nigerian Law School, Abuja in 1999.
At present the company employs a permanent multi-disciplined workforce of over 100+ engaged in major mechanical, civil and electrical & instrumentation engineering and contracting works, its leading position has been achieved over 3 years of entrepreneurial experience in the Nigerian contracting and trading fields.